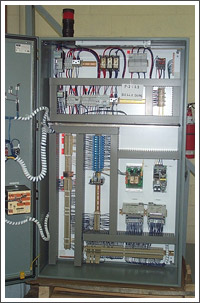 AERZEN COMPRESSEUR – ALBERTA :
CIAC - SNC
Syncrude (Gaz Compressor)
PLC Modicon
ALUMINERIE DE BECANCOUR :
Merlin Gérin (Canada) Ltée - Lavalin
Automated Control
ALUMINERIE LAURALCO :
Bechtel-Lavalin inc. - 800 Panels
Process PLC
BANTREL INC. :
Security System
NF Treminal Transshipment
FDAS/AFDS/ESD
BRIDGESTONE-FIRESTONE :
In –Line Process Control
PLC Allen-Bradley
CONTRÔLES MAX :
Merck Frosst - 286 Electric Panels
Pharmaceutical process engineering
PLC Télémécanique.
LUXME INTERNATIONAL LIMITÉÉ :
Pneumatical convoyer fully automated.
MACLAREN / PAPIER MASSON :
Hight Voltage protection
Thurso Québec
PAPIER MIRAMICHI :
Paper mills fully automated project
Allen-Bradley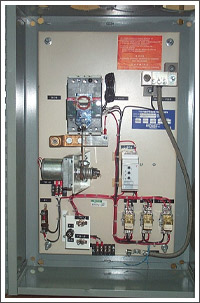 PLATEFORME HIBERNIA :
System ESD with Salem Automation
Automate Triconex with Triple redondance.
NATIONAL STATE / SIMONS :
Paper Mills
Ile de Wayagamack
Complete project with junction boxes and PLC panels
MINES D'OR OMAI :
PAPIERS PERKINS :
PETROMONT :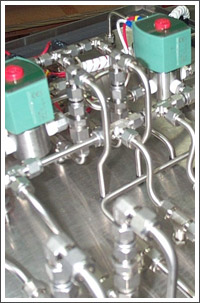 Q. I . T. FER ET TITANE :
SNC-LAVALIN :
MÉTALLURGIE MAGNOLA
SHELL CANADA :
SIDBEC-DOSCO :
SOCIÉTÉ MINIÈRE RAGLAN DU QUÉBEC :
Bechtel Québec Limitée
Electrical panels with PLC
Quantum Modicon.
SONATRACH :
Rhourde-Nouss
System ESD
Security system Triconex
ZINC ELECTROLYTIQUE DU CANADA :